Understanding the Underrepresentation of Women in Higher Learning Institutions in Rwanda
Keywords:
Women leadership, higher learning institutions, underrepresentation, culture, qualification, leadership positions
Abstract
Women can take leadership positions in higher learning institutions in Rwanda as they have proved their potential in political positions by occupying more than 60% of parliamentary seats. Contrary to expectation, this is not the case in higher education, where women are underrepresented. Women in leadership were interviewed to get their lived experiences. This study was to find out why women are underrepresented in senior leadership positions in higher education in Rwanda and how to elevate that number of women. A qualitative research method was used. This was a bounded case study with semi-structured interviews of three women from two districts who are in middle or senior leadership positions and one who qualified but did not occupy any position of leadership in higher education. They were purposively selected for interviews as they had characteristics needed for the study. Complexity Leadership Theory was adopted which provides the conditions that allow adaptive dynamics to form and generate creative and adaptive knowledge with high importance and bring effective change. The results of this research will be important to different stakeholders such as the scholars, policymakers, and higher education managers. It was found out that culture plays a role in limiting women where some men still think women are to remain home and take care of children. Lack of adequate qualifications for these positions also emerged as women do not leave Rwanda to go for PhD studies which are preferred for those positions.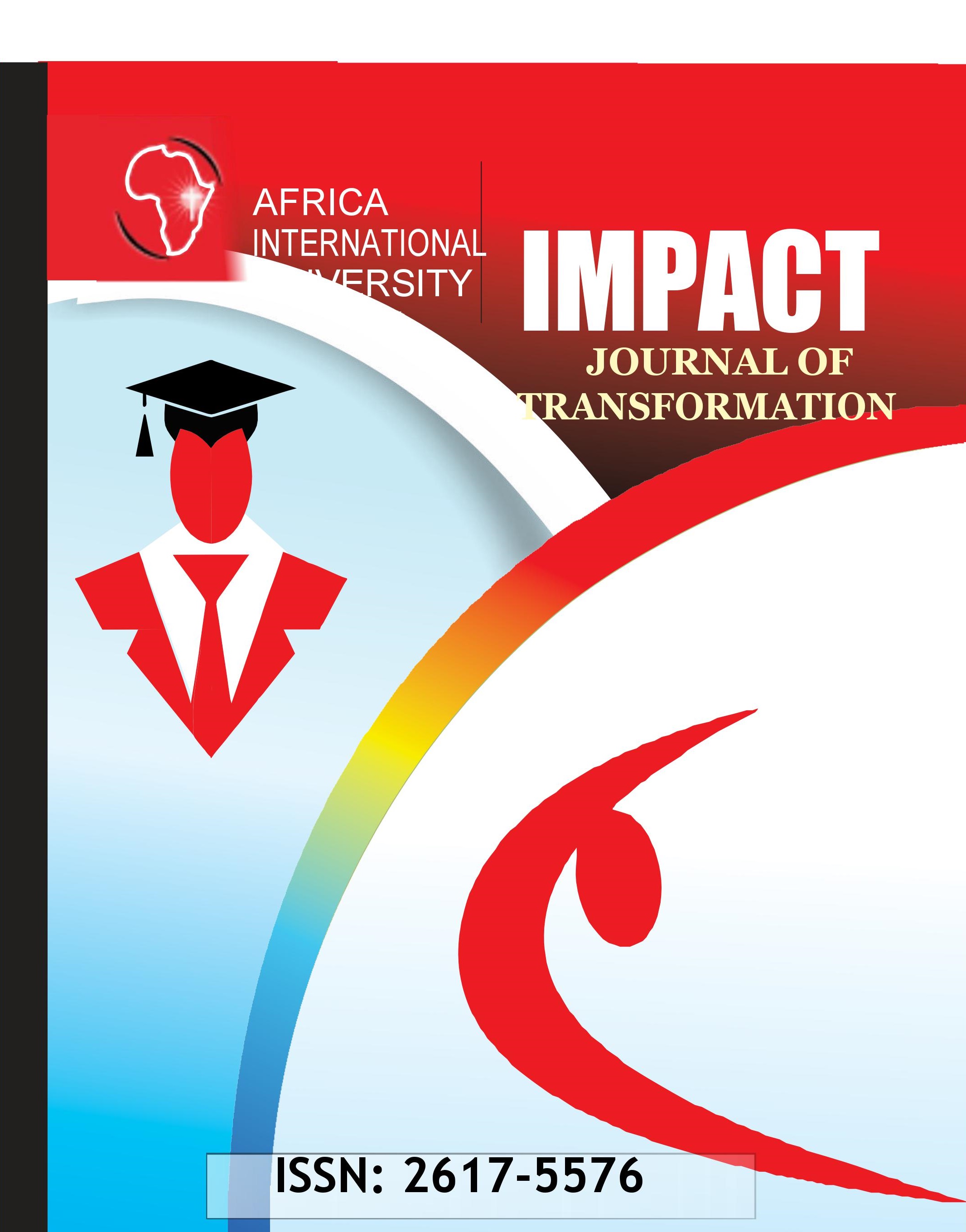 Downloads
How to Cite
Tindimwebwa, J., Mbogo, R. W., Mauki, M. M., & Kithinji, A. . (2023). Understanding the Underrepresentation of Women in Higher Learning Institutions in Rwanda. Impact: Journal of Transformation, 6(1), 32–51. Retrieved from http://library.africainternational.edu/index.php/impact/article/view/138
License
Copyright (c) 2023 Judith Tindimwebwa, Rosemary Wahu Mbogo, Mercy Muthiga Mauki, Adeline Kithinji
This work is licensed under a Creative Commons Attribution 4.0 International License.