THE CAUSE OF THE POOR AND UNDERPRIVILEGED IN THE OLD TESTAMENT AND RELEVANCE TO THE 'BIG FOUR' AGENDA
Keywords:
Poor, Underprivileged, 'Big Four,' Old Testament
Abstract
The Old Testament Scriptures address the issue of poverty in the ancient nation of Israel. The legal provisions and prophetic teachings sought to cushion the poor and underprivileged from possible oppression and social injustices. Recently, the Government of Kenya prioritized assistance to the poor and inclusive economic growth through the 'Big Four' agenda which include; food, healthcare, housing, and employment. This paper entails a study that looks at the legal stipulations regarding the "poor" and underprivileged in the Old Testament, and relevant lessons for modern engagement with the poor in the society; realizing that the 'Big Four' agenda will largely depend on the criteria for ascertaining the identity of the poor and underprivileged, and a proper and clear funding framework. In addition, the study interrogates the effectiveness of the 'Big Four' plan as a strategy for poverty alleviation. The socio-scientific criticism to examine the cultural and social world of the Old Testament was employed.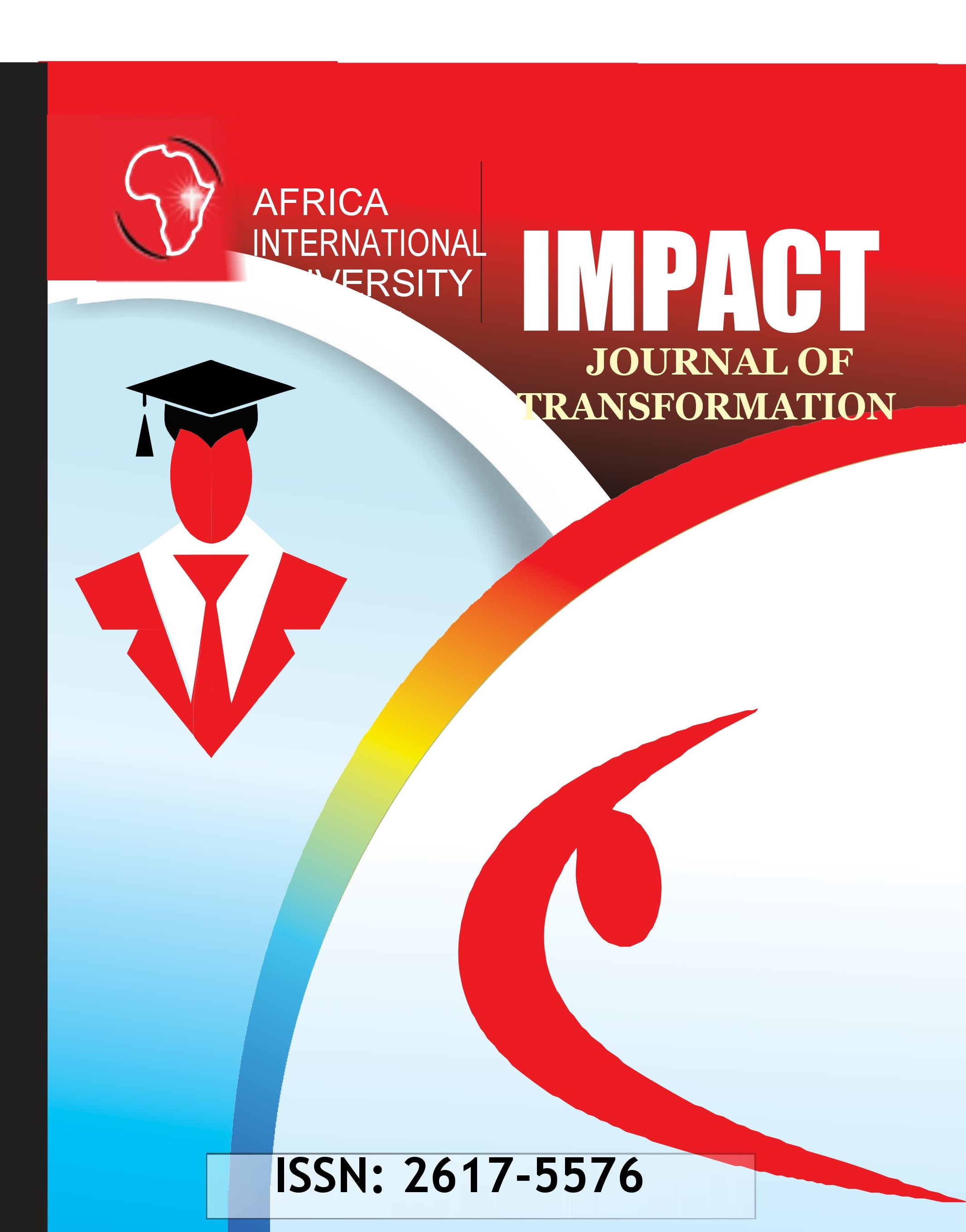 Downloads
How to Cite
Cheboi, E. K. (2020). THE CAUSE OF THE POOR AND UNDERPRIVILEGED IN THE OLD TESTAMENT AND RELEVANCE TO THE 'BIG FOUR' AGENDA. Impact: Journal of Transformation, 3(1), 88-95. Retrieved from http://library.africainternational.edu/index.php/impact/article/view/56