TOWARDS A HOLISTICALLY INCLUSIVE CHURCH DEVELOPMENT FOR RURAL WOMEN IN KENYA: A COMPARATIVE APPRAISAL OF Q METHOD FOR MALAWIAN IPA PROGRAMME
Keywords:
Diakonia, Social action, Inclusive development, Transformative development
Abstract
This paper looks at holistic transformative development for rural women which is church based. The study shows the historical development of diakonia, its disintegration from evangelical circles and how it has impacted the local context of Africa Inland Church (AIC). While it aims for the transformation of rural women's contexts in Kenya. The paper thus takes a comparative approach with a Malawian case study to articulate holistic development. The specific context is Ebenezer, Kithuiani area in Kangundo Sub-County, Machakos. Modern negative attitudes toward marginalised rural women need to be re-shaped by the church. This approach amplifies social transformation and social change further into a holistic gospel paradigm. It interrogates how the mentioned disintegration affects social action and the church's development agenda by comparing it with the Q Method in the Innovations for Poverty Action (IPA) program in Malawi.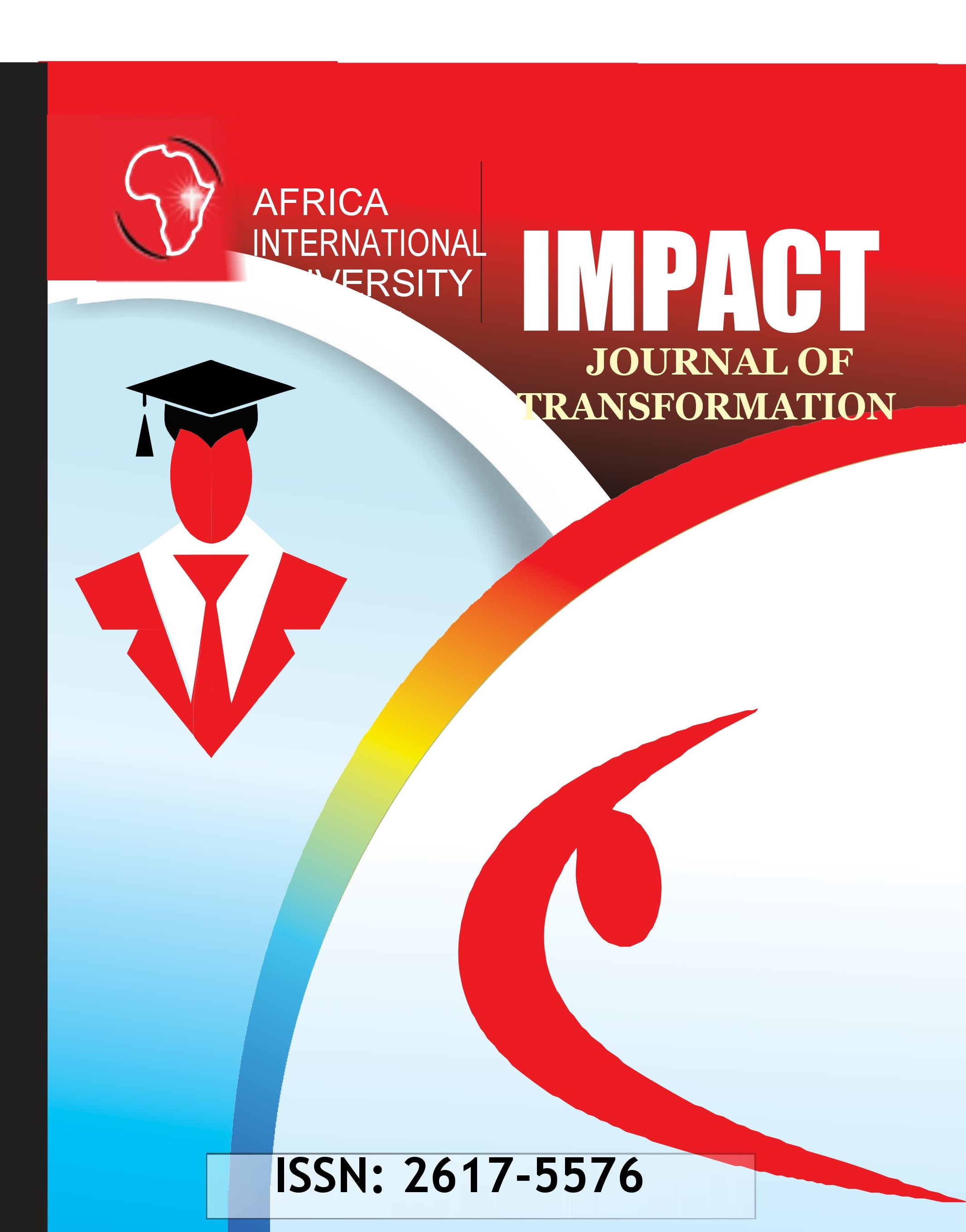 Downloads
How to Cite
Mwake, M. (2020). TOWARDS A HOLISTICALLY INCLUSIVE CHURCH DEVELOPMENT FOR RURAL WOMEN IN KENYA: A COMPARATIVE APPRAISAL OF Q METHOD FOR MALAWIAN IPA PROGRAMME. Impact: Journal of Transformation, 3(1), 96-105. Retrieved from http://library.africainternational.edu/index.php/impact/article/view/57