Religious Territoriality in a Socio-economic Space
Keywords:
Territoriality, Muslim-Christian relations, coexistence, socio-economic, religio-economic, comparative study.
Abstract
This paper explores the coexistence of Muslims and Christians with a specific focus on the concept of territoriality. It examines their respective perceptions of who controls the religio-economic space in Kiamaiko slum, situated in the northeastern part of Nairobi, Kenya. Kiamaiko settlement was occasionally highlighted as a volatile area regarding Christian-Muslim relations. The need to curb the upsurge of antagonism between Muslims and Christians in Kiamaiko slum justifies the significance of this paper. The ultimate objective of this research is to offer an empirical understanding of the perception of public space by Muslims and Christians in order to pave the way for a peaceful coexistence in shared territory. This paper has a two-fold research focus. Firstly, it examines the scriptural basis of territoriality as illustrated in the respective scriptures: the Qur'an and the Bible. Secondly, the paper considers the perceptions of both Muslims and Christians regarding who controls the socio-economic space and how this has played out in their daily lives. A comparative analysis highlights the disparities and congruence between what the respective scriptures stipulate, and the perceptions of the adherents of the two faiths. The consequent implications of these perceptions indicate the kind of coexistence displayed in contemporary times within the Kiamaiko slum. Rivalry arises from exclusivist perceptions that Muslims and Christians have about the 'other.' These perceptions lead to a volatile coexistence while engaging in common trade.  Recommendations for a Christian theology that would enhance peaceful coexistence are provided at the end of this paper. Hospitality, tolerance, openness, and persuasion with an understanding of the 'other' are cardinal themes suggested to promote peaceful coexistence.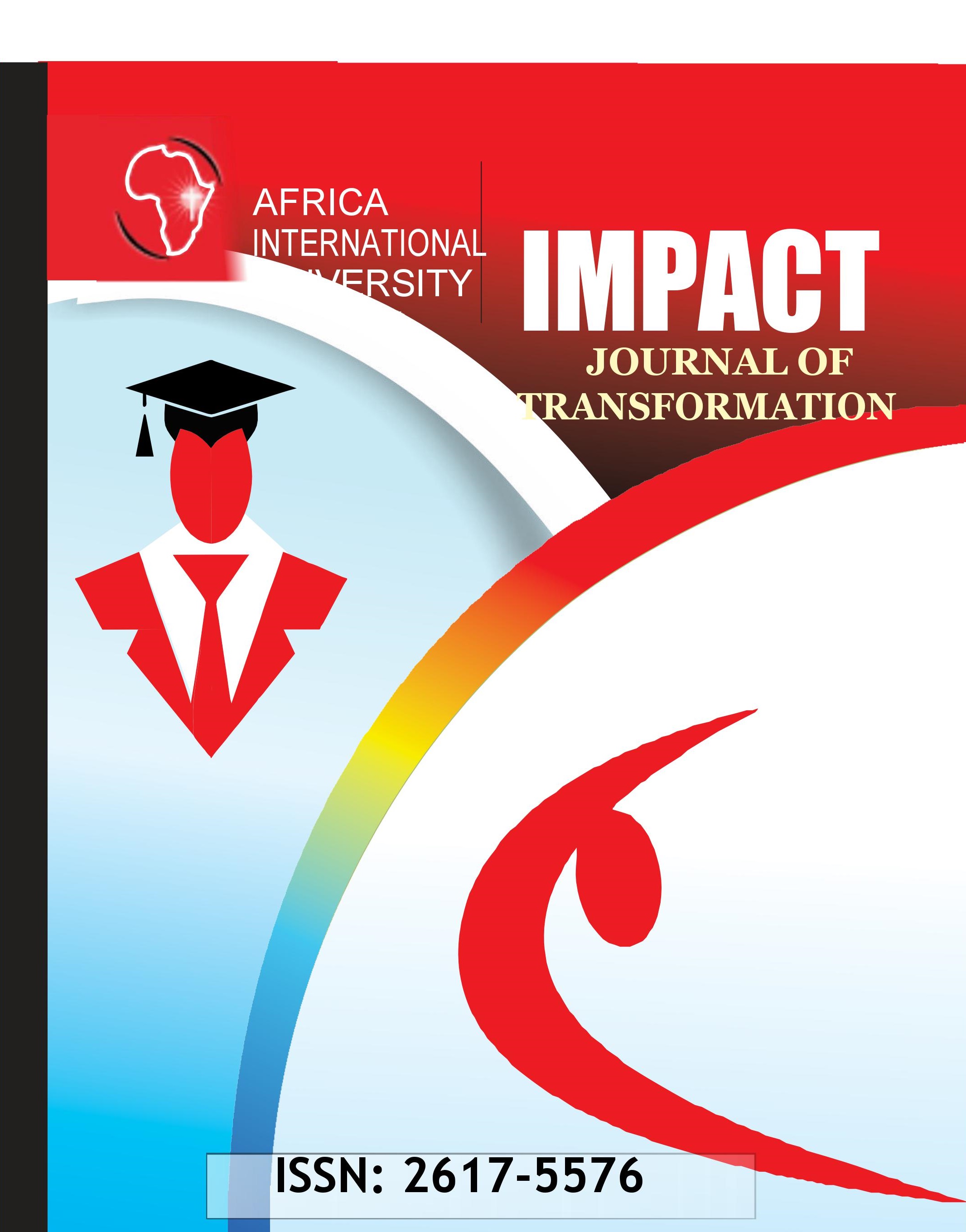 Downloads
How to Cite
Karuku, H. ., & Wang'ombe, J. (2020). Religious Territoriality in a Socio-economic Space. Impact: Journal of Transformation, 3(2), 100-113. Retrieved from http://library.africainternational.edu/index.php/impact/article/view/73
License
Copyright (c) 2020 Harun Karuku, Judy Wang'ombe
This work is licensed under a Creative Commons Attribution 4.0 International License.