Biblical and Theological Perspectives on Church Management
Keywords:
Management, Planning, Organizing, Staffing, Directing, Evaluation, Stewardship
Abstract
One of the major challenges facing the contemporary church is ineffective management of resources. Many well-meaning Christians express the view that since business enterprises incorporate and promote management principles to make profits, it is wrong to integrate these same principles into the administration and management of the Christian Church. Consequently, many contemporary churches experience mismanagement and misappropriation of resources.  This   literature-based research, through the analysis of biblical texts and literature on Christian management, seeks to establish the biblical and theological foundations of church management and to suggest some theological principles for management to serve as an antidote to the problem of ineffective management of resources. The study explored each of the five main managerial functions (namely; planning, organizing, staffing, directing, and evaluating) from biblical perspectives and posited that God is the author of sound and effective managerial principles; therefore, there is nothing wrong with the use of biblically grounded managerial expertise in managing what God has entrusted to the care of the church. The study then outlined three key biblical/theological principles for the effective management of resources within the context of the Christian Church. The model developed by this paper has three key emphases. Firstly, management of God's resources is ministry in and of itself and therefore requires a divine calling. Secondly, the Christian manager is a steward of what he/she manages and hence must be accountable to the ultimate owner who is God. Thirdly, managing God's resources requires servant leadership whereby the leader serves, supports and nurtures his/her followers. These principles, when implemented, will not only help leaders to serve more efficiently but will also help them to accomplish God's vision and mission of the Church.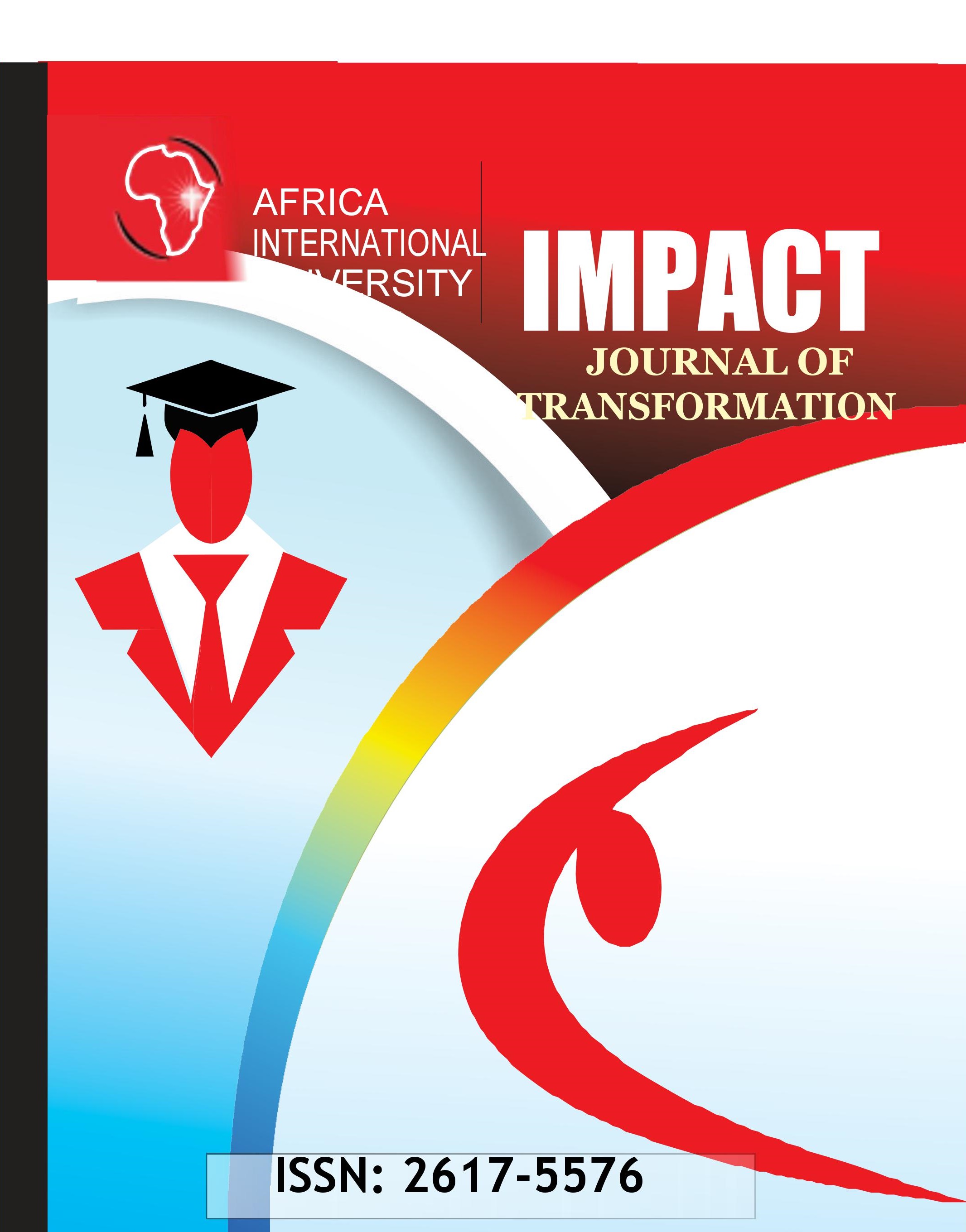 Downloads
How to Cite
Boaheng , I. (2021). Biblical and Theological Perspectives on Church Management. Impact: Journal of Transformation, 4(1), 16-26. Retrieved from http://library.africainternational.edu/index.php/impact/article/view/81
License
Copyright (c) 2021 Rev. Isaac Boaheng
This work is licensed under a Creative Commons Attribution 4.0 International License.