Assessment of how Learning Environment Enhances Pupils' Learning Abilities in Green Pastures School, Kibra Constituency
Keywords:
Learning environment, pupils' learning abilities, Kibra, Green Pastures school
Abstract
The learning environment is critical in enhancing the learning process because it ensures meeting all learners' learning needs and abilities. The learning environment encompasses factors such as; the physical setting, resources and teaching approaches used in the classroom. Only when a teacher is aware of their pupils' strengths, needs, and learning styles can she choose the most appropriate learning materials and approaches. The study sought to ascertain the extent to which learning environments create opportunities for pupils to learn. The study adopted a qualitative case study design. The study location was Green Pastures Junior School, Kibra constituency in 2018, and data was collected using observation and interview guides among all six teachers who serve in the section. Five out of six teachers created a favourable learning environment. These teachers nurtured an excellent interaction with pupils by moving around the class, helping them in their tasks while addressing pupils by name.  The teachers also had a wide range of teaching resources in their classrooms. These teachers could create learning opportunities for the most diverse pupils within the Multiple Intelligence continuum in a classroom context. The study concluded that a conducive learning environment facilitates and integrates approaches that meet all learners' needs and interests. Therefore, intentional decisions ought to be made by the teachers in creating a favourable learning environment. The recommendations were that curriculum developers should engage all learners according to their abilities, and develop an integrated curriculum which includes kinaesthetics and other aspects of the Multiple Intelligences Theory. The school administration should provide an encouraging learning environment for all pupils.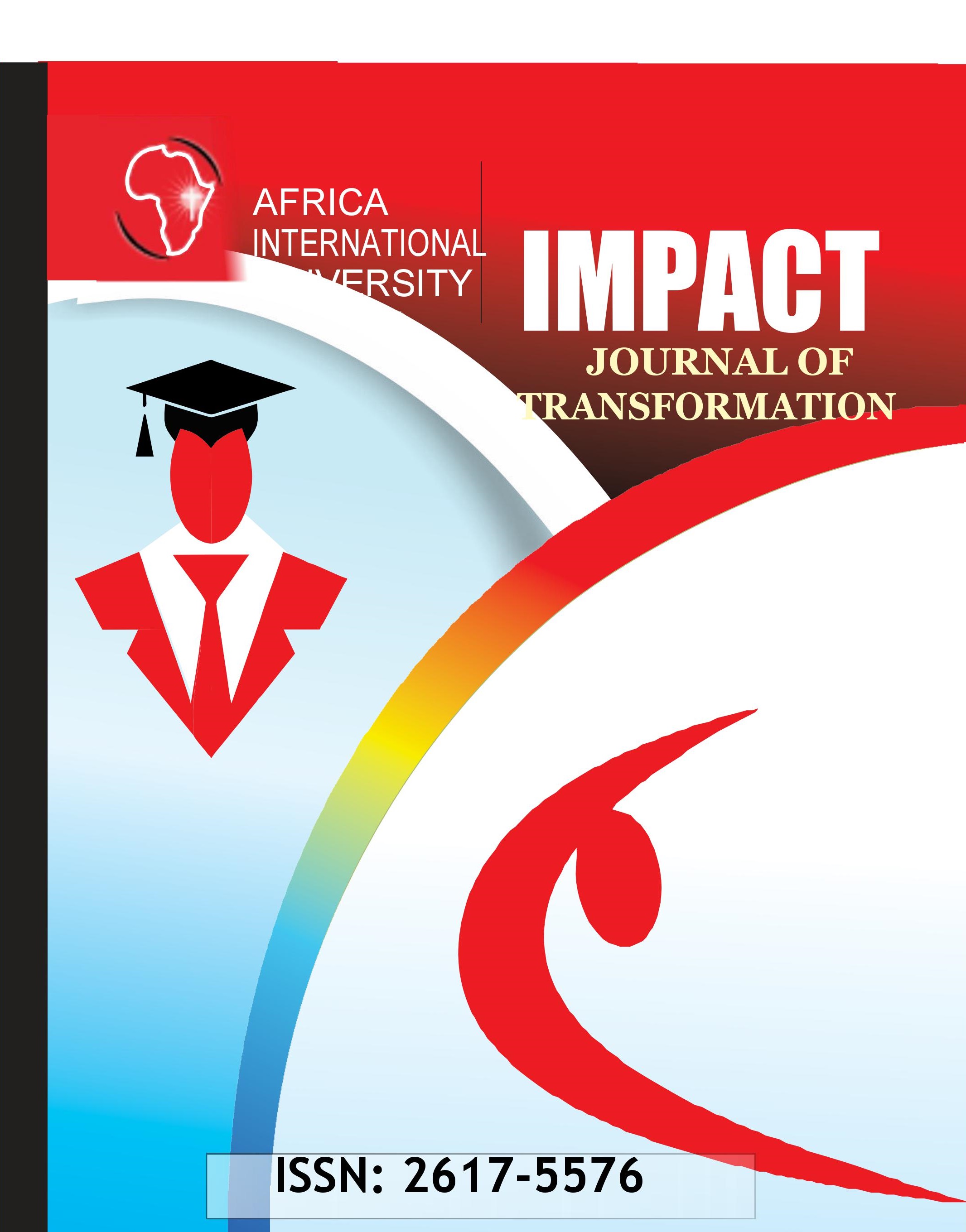 Downloads
How to Cite
Muteti, R. M. . (2021). Assessment of how Learning Environment Enhances Pupils' Learning Abilities in Green Pastures School, Kibra Constituency. Impact: Journal of Transformation, 4(1), 87-95. Retrieved from http://library.africainternational.edu/index.php/impact/article/view/90
License
Copyright (c) 2021 Dr. Rachel Mbula Muteti
This work is licensed under a Creative Commons Attribution 4.0 International License.